Item contacts not registered or doesn't have a view.php file.
IT Infrastructure Support & Maintenance
Monitoring and maintenance ensuring that your business's IT infrastructure is always up and running smoothly.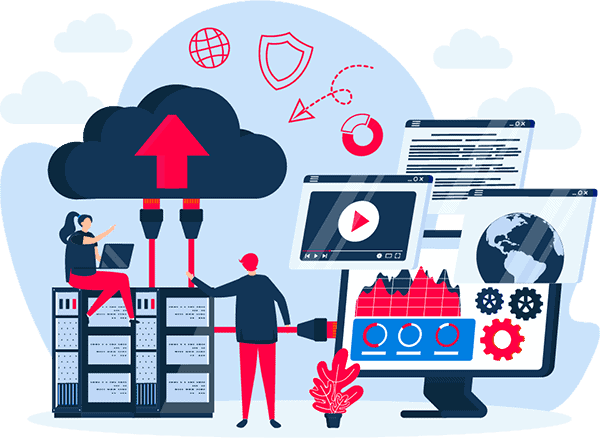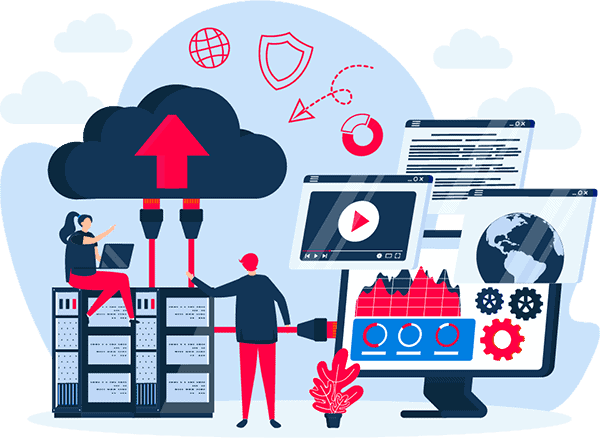 Why Do You Need IT Support?​
When you're a small business owner, time is money. You have to work harder than your competitors and that means you need a reliable IT infrastructure that doesn't slow down productivity or cost too much in maintenance.
The problem with this is that most businesses don't have the budget for an in-house team of experts, so they are stuck doing their own IT support. This can be expensive, time consuming and frustrating when things go wrong (which they do).
Outsourced IT support makes sense economically because it allows small businesses to focus on what they do best while outsourcing all the rest to us at affordable prices. We provide everything from basic computer repair services like virus removal or hardware upgrades to more advanced tasks like network configuration and management or cloud migration services, no matter how big or small your company may be we'll take care of it all.
Benefits Of Having Outsourced IT Support
Are you tired of trying to manage your IT infrastructure on your own? The time and money spent hiring an in-house team can be better used elsewhere. You don't have to worry about training, high wages, staff retention, underutilisation and etc. Outsourced IT support for small businesses where it makes sense economically to hire external expertise than in-house staff to manage the IT infrastructure. Small business owners do not have to worry about training, high wages, staff retention, underutilisation and etc.
Let us take care of all your technology needs so that you can focus on growing your business! We will provide ongoing monitoring services so that we are always available when your team needs to resolve IT matters.
Our technicians are well trained with years of experience working with various technologies including: 
Windows servers and workstations 
Network equipment like firewalls, routers, access points, switches, and etc are secure.
Cloud services (like Google Workspace and Microsoft 365) are maintained and set up correctly.
There is always someone ready to provide advice on best practices for small office backup and security protocols. In addition, there is someone who can act as a middleman and deal with 3rd party software and hardware vendors who can handle all the technical issues to solve the IT infrastructure problems. 
Trust us with all your technology needs today!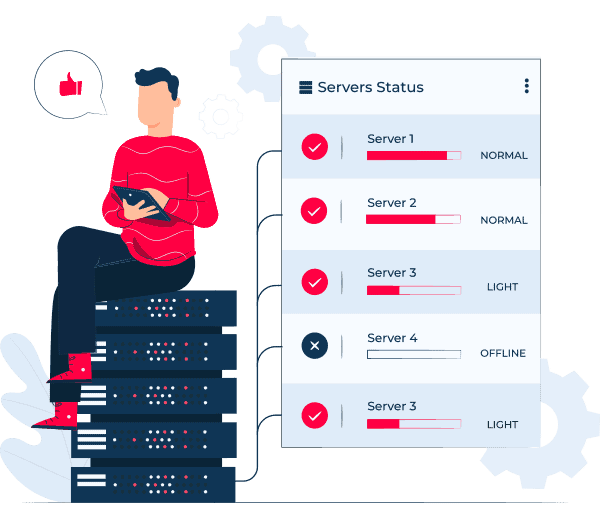 What Makes xSquare Your Best Option?​
xSquare has been providing Singapore based SMB's with IT infrastructure and support since 2008.
We have a diverse client pool that spans multiple industries including manufacturing, engineering, education, retail, physiotherapy, accounting, and distribution.
Our IT support specialisation revolves around: