When it comes to website maintenance, Singapore is awash with web maintenance service agencies.
And though this is generally good news for business owners, the overwhelming number of web maintenance companies based in Singapore makes choosing the right one not only confusing – but somewhat of a chore as well.
And that is why we at xSquare decided to talk about the different factors that affect web maintenance – from the cost of hiring a web designer and website maintenance plans to the problems that can arise from not conducting website backups, and updates.
In short, everything that any serious business owner MUST do in order to stay ahead of the competition.
As an agency that specializes in website maintenance, Singapore has been very good to us – and allowed our company to grow over the years.
And because of that, we hope to share our collective knowledge about the industry – and maybe help Singapore business owners arrive at a well-informed decision about the topic.
So, are you ready?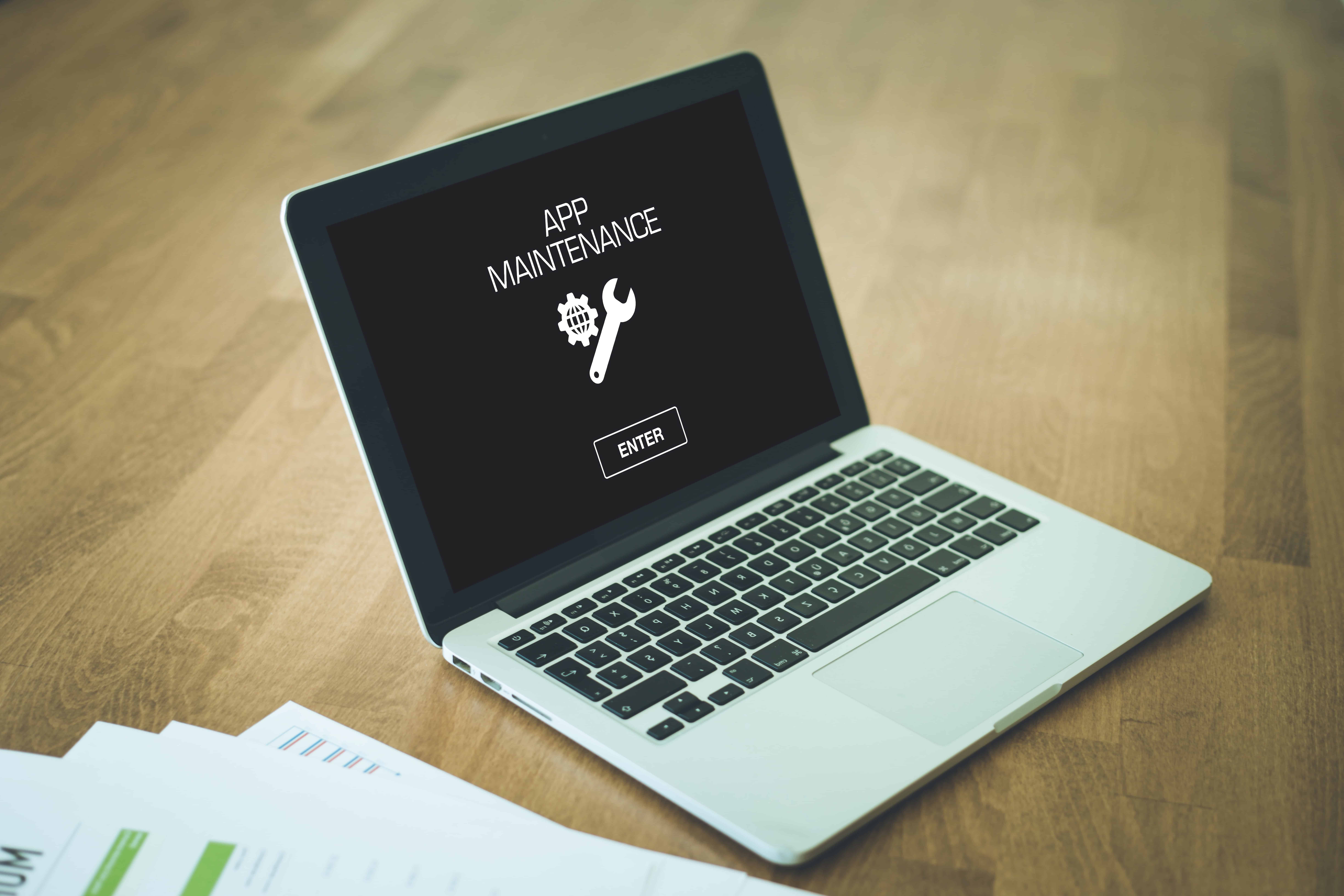 Why do websites need maintenance?
The thing with technology is that it's constantly evolving – and at a speedy rate. And what is acceptable now, could become obsolete in a month or two, right?
Take your new BMW for example. After you've used up all the free servicing package provided by the car mart when you purchased it, you can still continue to drive and the car would give you good mileage for a good couple of months. However, without constant servicing; like changing engine oil and brake fluids, for example, you'll never know if on your next drive the car might break down or worse still, it might be your last drive because the car break doesn't work.
You get where we're going with this, right?
Without proper web maintenance, a website and it's visitors becomes vulnerable to:
Security breaches that can lead to hacking – Allowing hackers to deface, or insert malicious codes that compromise the security of your site.
Security breaches that lead to spoofing – Hackers use this method to trick your clients into thinking they are genuinely on your website in order to steal personal information like credit card numbers and passwords.
Non-SEO compliant content updates – Without implementing proper SEO methodologies, there's no way for any content to appear on high the search results – thus nobody will ever get to see and read it.
Non-mobile friendly website layout – Even if initially, your website may be mobile-friendly, because of certain website update incompatibility, it could cause your website to be non-mobile friendly. Based on data from statista.com, mobile phones made up 51.53 per cent of global internet traffic. So if your website is not mobile-friendly, you will be losing quite a bit of lead and conversions.
We believe that no decent business owner would want to put their customers in this predicament, much more compromise the reputation of their business, right?
And if all of this has somehow convinced you how important website maintenance is, then we believe your next question is…
What does website maintenance entail?
Troubleshooting
Most website owners buy their site without the inclusion of a website maintenance plan in their package – as many see it as an unnecessary added cost.
This means that when a problem occurs, site owners are forced to troubleshoot the problem by themselves or contact their host for assistance.
By using the services of a website maintenance agency, you eliminate the hassle of figuring out what's wrong or staying on the phone for minutes on end while trying to understand the instructions relayed to you.
Hiring a web maintenance agency means that you have a tech team on standby – one that will get in touch with your host and quickly address whatever issue your site may have.
Website security
One of the key benefits of having your own website support team is knowing that your website is constantly kept secure.
For example, a typical WordPress website set-up comes with website security applications, plugins, and themes – all of which require constant patching to ensure that there are no security gaps that hackers can exploit.
Without a competent website maintenance team at your disposal, important patches could be left ignored – leaving your system open to possible attacks from hackers or can be infiltrated by viruses and malware.
Timely content updates
Website software updates, like a Windows update, can sometimes wreak havoc on your PC/Laptop.
Expert website maintenance specialists, like the team we have at xSquare, are overly familiar with this problem and understand the correct procedure on how to update, or how to quickly recover from website updates failures.
The faster an update is rolled out, the smoother your marketing or branding campaign becomes. Because in the world of e-commerce, every second count.
Even the slightest delay can drive potential clients or customers towards the competition.
We know you don't want that to happen, right?
Implementing best practices
From creating a well structured and good looking website, efficient sales funnels, engaging email and content marketing campaigns, to scalable SEO tactics that can help boost search visibility for your brand – these are just some of the services that seasoned website maintenance agencies like us offer.
What could happen if you don't maintain your website?
Aside from the technical issues we talked about earlier, one of the biggest issues you might encounter is the loss of valuable site traffic!
And if this happens, it could directly impact the profitability of your business.
As mentioned earlier, website maintenance also includes content management – which entails the strategic creation and implementation of information – be it through text, video, or images.
We understand that most business owners prefer to create their own content. And if you're one of those individuals, good on you – as your site's content should be reflective of the people behind the brand.
But then again, are you able to create content at a consistent rate?
And when we say consistent, are you able to create quality content on a daily basis?
Plus, it's not just any content, but optimized and targeted content. The type that your target audience can relate to, as well as one with optimization factors that helps convince search engines to rank your content higher on their search results.
Without high quality, informative, and optimized content being dished out on a daily basis, the possibility of your site losing traffic to your competition increases.
And when this happens, your business doesn't just lose sales to your competitors – but credibility and industry authority as well.
Can I get my IT support or web designer to maintain the website?
Of course, you can!
And though this may sound a bit off – since we offer website maintenance services – it doesn't really matter who handles your website maintenance – so long as that person knows what he/she is doing.
A common issue with the human resource is the skill and job requirement mismatch; IT support staff aren't necessarily trained in graphics and web designs, likewise, web designers aren't necessarily trained in tackling security and backups.
Again, the issue here is not about "who", but rather "how" the task is handled and implemented.
If you have people within your company that are able to do the job, then by all means delegate that task to them.
But if you want peace of mind, fully knowing that your website is in good hands, then the wise option is to leave it to the professionals.
Benefits of engaging professional service for website maintenance
As the saying goes "experience is the best teacher". And when it comes to experience, website maintenance agencies like us have it in droves.
If you're sick, would you take the advice of a med student over a seasoned doctor? Of course not, right?
The same goes for website management and maintenance. The more experienced a company is, the bigger the benefits.
And what are those benefits you ask?
It's More Cost-Efficient
Having a dependable website management team working for you minimizes risk. And if something does go wrong, at least you know that it can be fixed quickly.
Plus, hiring a website management agency like xSquare means that you automatically have a team of professionals working for you.
This eliminates the cost associated with hiring and training an in-house team.
It Allows You To Focus On Business Growth
Why worry about personally maintaining your site when you can have professionals do it for you, right?
As business owners, the internet is a global sales platform that never sleeps.
Would you rather spend your time tinkering with your website, or would you rather focus your efforts on finding ways to grow your business?
Let the website maintenance services provider handle any support issues related to your website.
Constant Security
Hackers are always on the lookout for security gaps that they can exploit.
Without a dedicated team consistently scanning your website for vulnerabilities, your data and that of your customers could be compromised.
In case you're not aware, during this COVID plague period, the number of reported web attacks have increased tremendously. Singapore websites are not exempted from hackers.
As a responsible business owner, it is your responsibility to ensure that your website is a safe place for your customers to do business on.
Lose that trust, and you could potentially lose all the hard work – aside from the monetary gains – that you currently enjoy.
How much does it cost to maintain a website per year?
There really isn't a fixed figure as to how much it actually costs to maintain a website.
The reason stems from the fact that each website owner has specific needs associated with the purpose of their site is.
For a really basic site, you may only need to spend around $100 per year – which includes hosting and domain fees.
Business websites on the other hand are more complicated in terms of their site architecture, thus making it's maintenance cost a bit more.
As a business website owner, here are the factors that affect the cost of maintaining your website annually.
Domain hosting and renewal
Though not pricey, it is overly important as this relates to the use of your site's domain name.
In a nutshell, you don't really "own" your domain name, but rather just paid the right to use it.
And in order for you to do this, you need to use website hosting providers like GoDaddy, Bluehost, and Hostgator – to name a few.
Each domain hosting provider has varying rates, so just choose one that fits your budget.
Backups and security monitoring
The purpose of the backup is to create a copy of data that can be recovered in the event of a primary data failure.
As the name suggests, this is the process of creating an exact replica of your site's data – which can be used if and when your site experience an issue like website software update issues or security breaches.
Without proper website backups, you may need to build your site from the ground up all over again when disaster strikes.
To be safe, your site's data needs to be backed up often, stored in a separate location from where your site is hosted – with the entire backup and restore process handled and maintained by a professional.
Security monitoring gives you peace of mind knowing that most common web attacks would be kept at bay.
Software licensing fees
Unless you have a purely HTML/CSS site, you need to use a few software that can help improve back and frontend functionality.
And those most of the time optional, there are a handful of premium software and specific server types – even if you use open source CMS like WordPress for example – that you might opt to use because of their functionality.
Aside from that, said software requires maintenance and constant updates for them to run properly – which requires you to use the services of a dedicated website management person or team.
So like we said, there is no real standard "per year" figure when it comes to the actual cost of running a website.
What we advise though is that if you have yet to create a website for your business, make sure that you understand – and indicate in your budget – the services that require you to pay upfront.
This prevents you from going over budget and allows you to quickly track where the bulk of your initial investment goes to.
We at xSquare is able to provide you with a reasonable and customized website maintenance plan.
Get in touch with us now and ask how we can help.
How much does it cost to set up a website in Singapore?
In terms of website maintenance, Singapore based businesses can expect anything between SGD 800 to SGD 1500 for a basic five-page website.
For a corporate website though, there really is no definite figure as like what we mentioned earlier – it's completely dependent on how complicated your site is.
You see, aside from the standard things mentioned earlier like the procurement of a domain name, hosting, and general website maintenance, here are other factors that go with the creation and management of a business website.
Email hosting
Website software
Website care
Search Engine Optimisation
Paid Advertising campaign
Sales funnel creation and management
Those are just some of the things a website maintenance agency like xSquare can provide you with.
If you want to better understand each of those factors, and how they affect the overall structure and functionality of your site, we suggest you read our article How much does a business website cost in Singapore for 2022?.
It'll explain in detail each of the things mentioned above, as well as give you a sneak peek into how we do things at xSquare.
In Conclusion
"In order to make money, you need to spend money". That is the hard cold truth when it comes to business.
But then again, having deep pockets does not automatically equate to success. Rather, it's how you effectively utilize your funds that matters.
Regardless if you have millions to spend on your website; but if you don't have a well thought of branding and marketing campaign – and especially the right people working for you – all your efforts and money will all amount to nothing.
As a Singapore based website maintenance service company, we at xSquare have the skills, knowledge, expertise, and most importantly, the experience that will not only help your business grow – but cement itself as an authority within your industry.
When it comes to web maintenance services, Singapore based businesses have been putting their trust in xSquare for years – and so should you.
Get in touch with us now and ask about our website care plan packages.