With the Circuit Breaker measure announced to be extended till 1st June 2020 (and who knows if it'll be extended further), here are some guides for SMB owners to consider.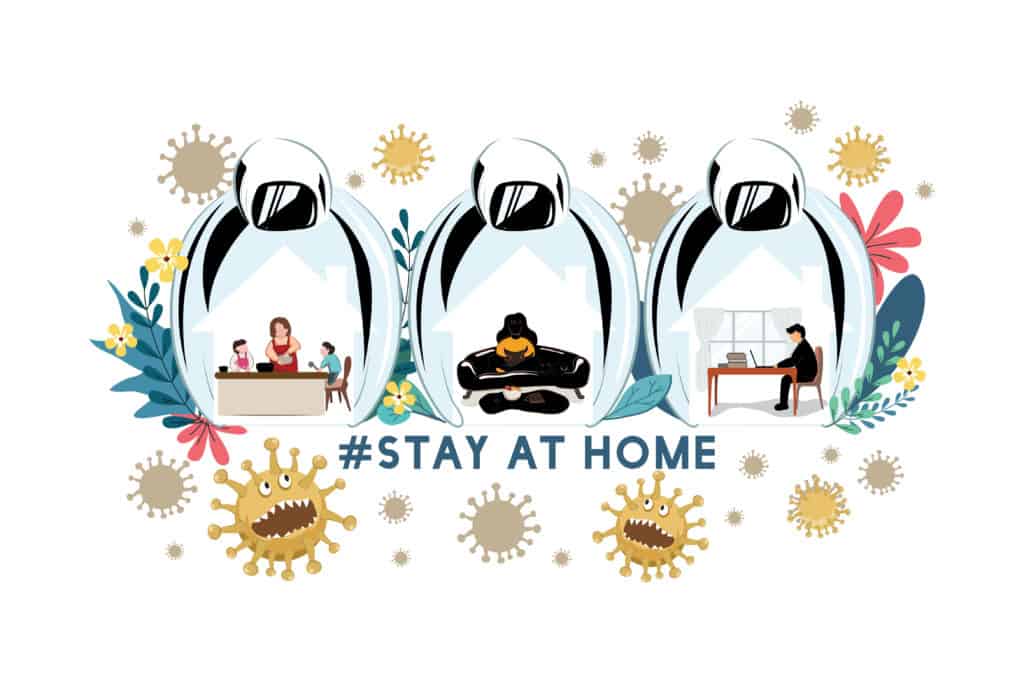 1. Business Continuity Plan
A Business Continuity Plan (BCP) is documentation of the process that your business follows in unfortunate circumstances like natural disasters or pandemics.
Having a plan like this ensures that the business has a higher chance of survival.
If you have not already had a BCP (Business Continuity Plan) for your business or have forgotten about it, this is the perfect time to review what you have not already done. While doing so, amend your BCP to include global pandemics like what we're experiencing today, where the entire supply chain is affected.
Execute your plan as carefully as possible, and monitor and improvise from there on according to the situation.
For reference, here's the link to MOM's general guideline on BCP.
2. Review expenses
Cut or reduce non-essential operating expenses
Needless to say, your priority is to monitor finances. Ensure you have sufficient cash flow to pay employees, rent, loan repayments, suppliers and etc.
Speak to your accountant and find out where you can save further. You might cut off on the magazine or newspaper subscriptions that you hardly read.
Negotiate on office/premise rent
If you are renting office space, speak to your landlord to see if they can reduce the rent rate for the short term to help your finance.
Chances are your landlord would be sympathetic and offer some kind of arrangement to help you as the tenant. After all, unless your office is situated in a prime location, it might be hard to find a replacement tenant should you decide to move to another location.
Singapore Government Help
Here are a few announced help provided by the government both for businesses as well as for individuals.
Click on the link to learn more about it.
Industry/Job Specific
3. Maintain productivity with IT
Communication tool
The most popular communication channel for SMBs is phone calls and mobile applications like Whatsapp and WeChat. These are great, as they were designed with one to one and small group communications in mind.
However, if you are looking for something better that has more integration with other applications for company use, here are some of the communication tools that you can consider using with your employees working from home:-
Collaboration tool
Collaboration tools allow your team to keep track of tasks, projects, and programmes together.
Some of the ones worth checking out are:-
Screen recording and note-taking tools
LinkedIn has some free training videos for teams working from home.
The good news is the free version of the apps mentioned above are good enough for most SMBs.
** Some of the paid versions (business tier plans) are free for use or discounted during this COVID pandemic period.
4. Online marketing
While keeping the wallet tight seems the most sensible thing to do, the opposite might also be rewarding.
As the active internet population is at an all-time high at the moment, you may consider running paid advertising on Google and Facebook.
Google especially has some promotion
Adzooma, which is a tool that helps you automate and optimise your online advertising on Google and Facebook, is free for use until at least June.
5. Maintain high spirit
It's natural that everyone is worried and aren't at our top best for work during these testing times.
However, as businessmen, we must keep our spirits high as well as employees and everyone associated with the business.
Keep constant communication, be attentive and considerate to employees need and provide help where possible. At the very least, they'll feel safe knowing you care for them and kept motivated when working from home.
6. Help businesses
During this testing time where the whole nation and the entire world is severely affected by this, we can't just depend on the government to dish out sufficient financial support to help all businesses.
If you are one of the fortunate few whose business can cope with the pandemic, do consider helping out your partners or other small businesses that are struggling to stay afloat. Help can be in the form of promotions, giveaways, free consultations, sourcing for products and services from the local businesses.
Can xSquare help you?
Over here at xSquare, while we are also struggling ourselves, we would be willing to offer advice in any area of website matters, IT support issues and accounting. If you do need our guidance, email us at info@xsquare.com.sg.
We love to hear what measures you are taking that are proving beneficial to your business.