By reading this article, it's assumed that you already know why a website is essential and can be crucial to the success of your business. So, let's dive in on how much you should budget for your business or corporate website.
Before I tell you how much you should budget for the website, we need to determine what you need first for the site.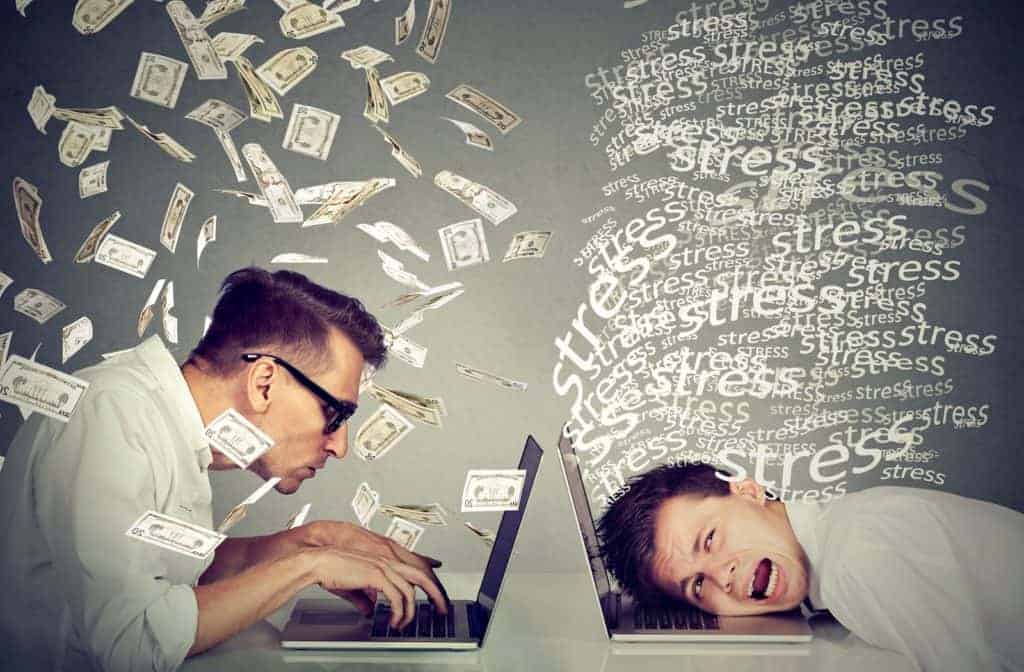 What type of website should you have?
Startup business
If you're just at the start of your business journey, then it's fair to say you'd be wanting to go on a budget to save costs. You can just go for a basic website that contains information about your business nature and where you can be found. This should get you sorted until your business operations are pretty well oiled.
A typical basic website would consist of pages like the following:-
Home page
About us
Product / Services
Contact information
Growing and established business
If you're running a small or medium business; whether you're just growing out the startup shell or already pretty established, you're likely to want to have a better website with extensive information.
You can also consider having an online e-commerce store if you can handle the extra responsibility. While fundamentally, offline store and e-commerce site is just selling a product/service to your customer, there can be a subtle difference. For example, you'll need to consider the shipping costs for local and overseas delivery, the various payment gateway processing fees (transaction fee, refund charges, withholding of payment, etc). Not to mention, if you're selling products, your e-store would also need to be able to compete with online marketplace like Qoo10, Lazada, eBay, etc.
For established businesses where you already have a stable client base and know that KPI would move the needle to improve revenue, you need to invest in online marketing (SEO and PPC), content marketing, and email marketing. Generally, if you know what KPI moves the needle for your business, you can try to extend the reach online. For example, if you know for every ten people that walk through your door, your team is capable of converting five of them to be a customer. Then work with an SEO consultant to formulate a strategy to increase the number of leads to your office.
Some examples of web pages for established businesses:-
automated sales pages that are connected to CRM and payment system
blog posts
knowledge base or helpful how-to contents
support chat channel
Website costing checklist for 2020
Below lists some of the components that you'll need consideration for your corporate site:-
Web design or web development agency
Domain name
Email hosting
Website hosting
Website software
Website care
Search Engine Optimisation
Paid Advertising
Sales funnel
Web design or web development agency
A web designer is someone that helps you to design the website, typically making the website as pretty or appealing as possible.
A web developer is someone that helps adds features to the website that works the way you want. Generally, you'd involve a web developer for some sort of coding work or more sophisticated customisation. Hiring a web developer is typically more expensive because of the effort that goes into website development.
In Singapore, we usually use the terms web designer and web developer interchangeably. I'll just be coining the term web designer in this guide.
Agency tends to cost slightly more as they have more dedicated personnel with specific skill sets to help you, whereas freelancers might be good at just a particular aspect of web design.
A basic website; consisting of 5 pages could cost you between SGD 800 – SGD 1500.
Domain name
In layman's terms, you can generally find this in web addresses. For example, for Google, the website is google.com, and the domain name is also google.com. For DBS bank, their domain name is dbs.com.sg.
Pricing for a domain name can vary on choice. For example, a domain name that ends with .com usually cost under SGD 15 per year while a .com.sg or .sg domain name costs about SGD 50 per year.
This article is not a guide for choosing a domain name, a general rule of thumb if your business focuses solely on the Singapore market, then it's better to use the .com.sg or .sg domain name.
Email hosting
While this isn't part of a website itself, email is the bloodline of your empire, and it's what'd you'd consider getting right after obtaining the domain name. These days, emails are as relevant as having a phone line. It's more professional looking to have an email address with your domain name rather than a free Gmail or Yahoo email address.
There are a few kinds of email hosting to fit your cost.
Some web hosting plans also include email hosting. This hosting plan typically works, but reliability might be an issue. Read more on this in the shared web hosting section.
If you favour reliability, then go for industry standards like GSuite or Microsft 365 email hosting. They are much more expensive; however, you'll have a much better experience working with email.
Website hosting
Webhosting plays an ever more important role these days. The reason is, a good web hosting that offers fast hosting can serve the websites faster to your website visitors. All things being equal between the content of two competing sites, the site speed would determine which ranks higher in Google search results.
There are various types of website hosting, but we'll just focus on shared hosting, dedicated hosting and managed hosting, which is typically what Singapore businesses would use for web hosting.
Shared hosting
Shared hosting is the cheapest type of web hosting, and it usually comes with free email hosting as well. Pricing can be as low as $2 per month (typically in the region of $5)
I would generally advise steering away from shared hosting because from time to time, you'll encounter issues with your website or email that isn't beyond your control and the downtime can be detrimental to your business.
Let me explain, the hosting companies that offer this very competitive pricing usually cramp hundreds of clients' domains in one server to maximise profit. If only one of the client's accounts is hacked or they misuse the email server to spam others (whether intentionally or otherwise), then the webserver would get blacklisted. In this scenario, all other client's on that particular web server are also affected. Websites and email may be inaccessible for hours or days.
If cost is a major factor and shared hosting is the only option to consider, then I would recommend going with Vodien or Exabytes. These two companies also offer shared hosting have pretty good support.
Virtual Private Server hosting
Virtual Private Server (VPS) hosting is somewhat similar to shared hosting except that the number of servers on a web server is significantly lower.
The other good this is that if any of the client's accounts are blacklisted; it generally doesn't impact other clients' accounts.
VPS plans may or may not offer email hosting as well, and most starts at $5 per month or higher depending on the storage space.
Managed hosting
Managed hosting is your go-to if you prefer to not deal with the technicalities when having to face web hosting. A company offering this service will help you to take care of all the web hosting issues for your business.
All you got to do is place the website files onto the webserver.
Price starts from $10 per month or higher depending on storage space and the type of service that the managed hosting plan covers like backup, web server firewall, etc.
Website software
Website software includes themes and plugins that web designers use to create your desired business website. Web designers usually use themes to build the site quickly and customise tweaks to your content. This is how things are done usually. Plugins are small programs that help extend the functionality of your website.
For example, usually, WordPress (one of the most commonly used website building platforms) doesn't come with features to track your website visitors. If you would like to track your website with Google Analytics, then a Google Analytics plugin would need to be installed and set up on the site.
There are many free and paid plugins. In some instances, the website designer would decide that a paid plugin is needed to build the website according to your requirement. Your website designer would usually convey this to you before the project starts and whether the initial cost is included in the project cost.
After the first year, you can continue to use the plugin, but you'll usually need to pay for the plugin to receive updates for new features, performance enhancement, bug fixes and support. It is highly advisable to continue the subscription if the plugin works well. One of the main reasons websites get hacked or broken is because of plugins that have not been updated.
I cannot provide you with an estimated cost for this. All plugin developers charge differently for this software. It could also be the case that your website designer can use all free plugins.
Website care
After a website has been done up and goes live, the journey doesn't end there.
Website software (WordPress and plugins, for example); like their counterpart Windows on PC or Mac OSX on Macs need to be continuously updated. Also, the website needs to be backed up and scanned from viruses just as you would on PC and Macs.
Website care plans usually cover tasks such as website software update, backup, security scanning, and simple web page update.
You could do all this yourself or have your staff do it. However, why not hire experts to do it and free yourself (or your team) the burden of troubleshooting each time there's a problem with updating the website or wondering how to update a web page.
Web care plans can start from $50 per month or higher, depending on the tasks that are covered.
Search Engine Optimisation (SEO) and content marketing
Having just a website isn't going to help your business improve magically. It doesn't do much on its own, especially when it is new.
Your business website needs to adhere to rules set out by search engines like Google so that Google can know the existence of your website and understand the content. Only then can Google connect the site to someone looking for similar content. An SEO consultant's job is primarily to help you with this and try to get you ahead of competitors vying for related searches.
The other part of the SEO consultant's job is to help you audit and formulate a strategy for your content marketing. Content can be in the form of blog posts, graphics, videos, podcasts, etc.
Without regular content generation, Google is unlikely to want to check out your website regularly as well.
Without good content that the searcher (your potential customer) is looking for, you'll not get their trust and potentially lose them from being your customer.
For SEO, the cost can start at $500 per month or higher while a content writer can cost $100 or higher depending on the type, quality and length of content to create.
It's important to note that SEO is a long term project. You need to invest about 6 months typically before the result starts showing.
Paid Advertising
Paid Advertising is the opposite of SEO. You pay enough money to immediately be able to challenge your competitors for searchers of your keyword choice.
I always use this analogy to describe the difference between SEO and paid advertising.
SEO is like traditional Chinese medicine (TCM). TCM's medication usually takes longer to cure illness or pain. Paid advertising, on the other hand, is like western medicine; where the remedy is quicker to attack the disease.
Paid advertising might seem better as it can produce an almost instant result. However, over the long term period, SEO usually triumphs as the result lasts longer even if you stop the SEO consultation. Also, if you're targeting the right audience for paid advertising, you're just wasting the money.
It's best to go with SEO and use paid advertising sparingly.
Value vs costs
Depending on the stage of your business; whether it's still a startup or a stable business, your perception on the amount of money you need to invest for your business website might be different.
For a startup, a website might be a necessary cost, just like your name card. At the early stage, your website might not bring direct business impact to your business yet.
However, if you already have an established offline business, your business website can bring you a tremendous possibility to elevate your business to the next level. Done right, the dollars you're investing can bring incredible value to your business. So, find a compatible web design agency to help you achieve the business goal.
Where do I hire a web designer or web design company?
I would be publishing a list of website agencies that I think can provide the best services for your website needs.
Should you want to consider us here at xSquare as your online business partner, please check out on our website design services page.