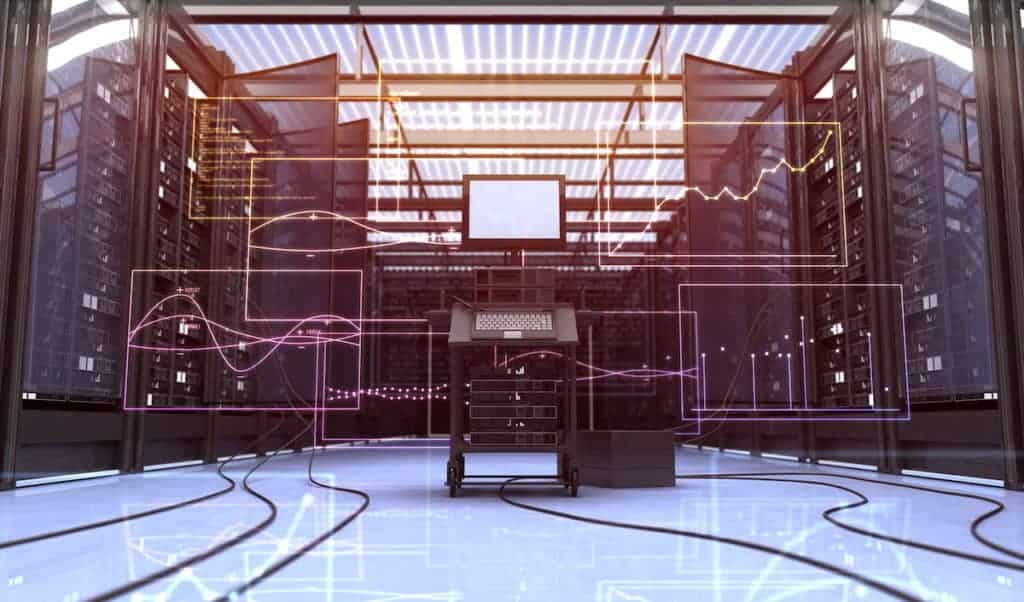 Cheap web hosting is a great first step in starting out your business or personal blog. These types of sites generally do not attract as much traffic as medium or large businesses. These have very high volumes of traffic on a daily basis. Keep in mind, however, the volume of traffic you foresee in the future to ensure you get a hosting provider that can easily scale your website to accommodate this.
Getting hold of quality web hosting can be an expensive affair, but it doesn't have to be. While cheap web hosting providers are a great starting point for any business, they may not be powerful enough to handle scalability once your business starts growing. This is where Virtual Private Servers (VPS) and dedicated servers come in. Such options allow you more freedom and space to properly handle a high traffic website. Let's explore all your option.
Now, there are different forms of web hosting service out there, and deciding on the right one can be daunting, not to mention costly. In spite of all the options available, small businesses usually try to strike a balance between their requirements and the overall cost. In some cases, going for the cheapest hosting service could do the trick. Such a scheme will save you loads of money while also allowing you to meet your business goals in terms of web hosting.
What is Cheap Hosting?
Before delving deeper into the specifics of cheap web hosting, let's go through some basics. In Singapore, the best cheap web hosting stays below SDG 15 per month and allows you discounts for yearly plans, making it easy to procure for anyone looking to start a website or business. Yearly plans can vary depending on the web host you decide on but in general, you will find that it is cheaper to purchase such as plan over a monthly one. Though, it is always good to start with a monthly plan to see if the host works for you. Cheap web hosting comes with basic features that hosting providers see necessary. We will get to this list later, for now, let's discuss how to start an online business with a website.
Web hosting is an online service that allows you to create and publish your website on the internet. In such cases, you are basically renting out space on a server so you can store all the necessary files and information needed for your website to run properly.
Servers are physical computers that process the information you input for your website without interruption. This way it is always available whenever someone visits. Usually, cheap hosting comes with very basic features like the need to start a website. This includes a free domain name. A free domain name is what brings visitors to your site and no other. It is a unique URL that when typed will lead searchers to the right place, your website. Other hosting features that come with cheap hosting are:
Adequate storage space to accommodate all the files and content needed to make your website run smoothly and look inspiring.
Periodic automatic backups to make sure important files do not get lost in case of issues
Security features such as a free SSL certificate that prevents threats to the website
Getting a WordPress site up and running in just a few clicks
Customer support that can address any concerns 24/7
While most cheap hosting providers have such features, keep in mind that they are usually best for brochure websites for business and not well suited for e-commerce. Also, backups are usually up to the last two weeks so make sure to look into the frequency to make sure. Lastly, customer support is usually done through email. It would be a great perk to have live chat support, but such a feature is a hit or miss so keep an eye out for their responsiveness.
Types of Cheap Web Hosting
Web hosting companies offer different types of hosting so that you can choose which features work best for you to meet the needs of your clients. For a small business, it is advisable to start small and upgrade to advanced plans once you have higher traffic. In deciding which host provider to use, keep your goal in mind in terms of growth so you can easily scale your website. Let's go through the types of web hosting services and their features.
Shared Hosting
Shared hosting is the most popular choice for SMBs or personal bloggers. This type of hosting shares one server with other clients. Shared hosting plans are good because it is one of the cheapest web hosting choices and does not require you to have specific technical knowledge. Usually, they come with pre-configured server options that allow for one-click, user-friendly control panels that are easy to learn. For a starter website, this option has great value for money for entry-level sites and can easily be upgraded once needed.
One type of shared hosting is WordPress Hosting which is specifically designed with features for WordPress sites. WordPress Hosting comes with pre-installed plug-ins for easily managed WordPress hosting. With the highly optimised configuration, you will see that your site loads much faster. This is an entry-level, one-click service that results in a good performance. You can even opt to get more add ons as you see fit. Such add ons come in the form of plugins and themes that can make your site more appealing.
VPS Hosting
Using a Virtual Private Server, or VPS for short means you are sharing a server with others, but the web host allocates a specific and separate portion of the server for your site. This dedicated space gives you enough resources and memory to accommodate increasing traffic to your website. Such an option is able to handle traffic surges on other sites without affecting yours. Moreover, VPS hosting is easy to scale and has high customisability. meaning, you have more freedom to create content that suits your business. As far as hosting plans, VPS requires more technical knowledge and can get pricy. The thing here is to know that it can help your website regulate a growing amount of traffic with ease.
Top 6 Low-cost Web Hosting for WordPress Website in Singapore for 2020
Now that we have gone through all the important details of web hosting, let's talk about your options. Cheap web hosting is perfect for small businesses and as a small business, you will want to get the best value for your money. Here is a list of the top 10 low-cost web hosting services for WordPress websites that you can explore.
These hosting services offer a comprehensive set of features that you can use to start a good website. What's great about them is that they offer per month or year plans. In terms of per month, these hosting services are below SGD 15 on a per month plan, meaning it is something you can give a try before committing to longer-term plans. Truly, the best way to get good website results is to test your top 3 choices and see which works best for you. There is a bit of trial and error in this process, but in the end, it is well worth it once you see your site generate leads and clients.
Is a Cheap Web Hosting Plan Right For You?
To answer this question, you must consider the size of your business and the amount of traffic you plan on getting. For example, a small business or personal site will attract traffic, but not on the same scale as a medium to large business.
When you research the market for the right web hosting plan, take a look if they have a 30-day-money-back guarantee. This will allow you to try out your chosen hosting providers features and see if it suits your website needs. If you need more time to decide, you can opt to pay a per-month fee over a year plan. Keep in mind that the best cheap web hosting should give you the best value for features like site builder, storage space, 24/7 support, and domain names.
Need More?
As a business, you expect to grow as time goes by. With that said, you will want a hosting service that will be with you for the long-run. Website hosting means always leaving room for growth, so make sure the plan you decide on can handle the growth your business is expecting. Cheap hosting a wonderful choice for starters, but soon enough you will have to go a tier higher. With that said, you may want to consider options with high scalability and customisation.