Your website is the face of your business on the internet. With a notable online presence, your website is a portal from which you can connect to both local and global audiences allowing you to present your products and services in real time.
Your website also plays an essential role in enhancing the credibility and authority of your business to the target audience.
Lastly, it also serves as a calling card that provides potential customers with the location of your business or shop, making it easy for them to get in touch or connect with you in person.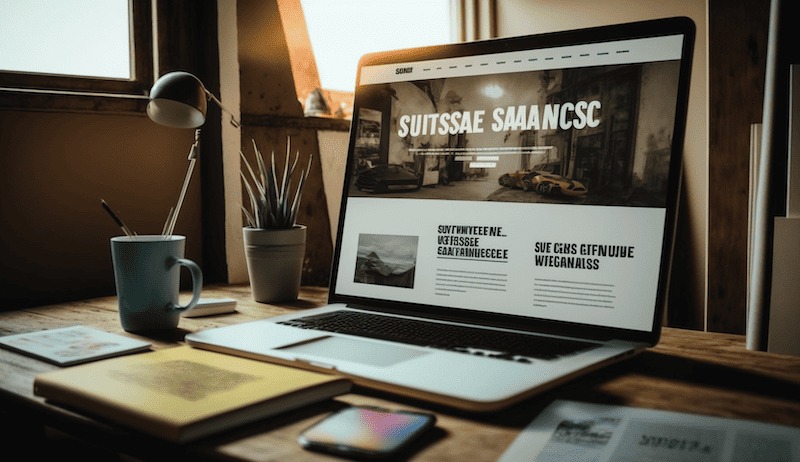 Why should you have a quality business website?
In this connected world we live in today, establishing an online presence is a must for any business. It's an unspoken rule not to trust a company with no business website or even worst, a business website that looks dodgy or suspiciously scammy.
Thus, a company should have a professional-looking website that provides meaningful content for its customers and potential customers.
Top 10 objections small business owners have regarding a business website.
We have compiled several reasons as to why business owners tend not to devote that much time and resources to having a website for their business.
And if you have the same hesitations, we hope that we can convince you to rethink your current position on the matter.
I have enough business from referrals.
Yes, we agree with the fact that referrals are fantastic, and it works.
A high majority of small businesses rely on referrals to grow their business. If you are doing an excellent job for the clients and keeping them happy, referrals are a natural progression as the client's response. 
It signifies trust towards your company as the clients' who made the referral is putting their credibility on the line.
However, personal referrals can be slow to gain and far in between to come by. Why limit your business to only referrals when it's just one of several funnels from which you can grow your business?
Having a professional-looking business website allows you to connect with a local and global audience that never sleeps.
Coupled with a strategic marketing campaign, your business has the potential to target more clients, improving the chances of getting more leads and sales.
A business website is not a replacement for personal business referrals. Instead, it is an addition to what you currently have. And it is one that can have a massive impact on the growth and prosperity of your business.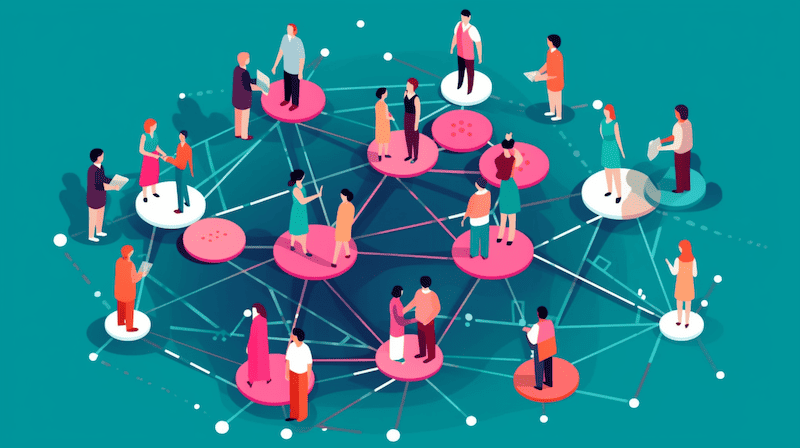 My business is a niche; it's hard to get leads from a website.
If you're part of a niche business, getting leads from a website is much easier than you think.
Why is that so?
Being in a niche business means your target customers have fewer options to get the product or services to serve their needs. These days, the fastest option to solving any problem is by Googling. If you have a website for your business that turns up in Google search results, then you increase the likelihood of more target customers knowing that your company exists.
Of course, you'll need to have a professional business website with an effective SEO and content strategy behind it to ensure that your website appears for targeted search terms associated with your niche.
Business websites that are part of niche markets do that every single day. If they can do it, then you definitely can.
Low quality leads from websites.
The problem here stems from "Why does your website attract low-quality leads?". 
The vast majority of website visitors usually come from search engines. Google does its best to match its users to what they want. Hence, if Google is drawing you the wrong crowd, that must be because of what Google perceives from your website content. 
There are a few remedies to increase quality leads from your website.
One, it's to re-examine the content and sales copy on your website to match what interests your ideal customer. Seek help from SEO and content strategy consultants as well as professional writers. They would be able to advise and produce contents that are understood by Google and appeal to your ideal customer.
Another method is by pre-qualifying the leads from the website. For this, explicitly state in your sales copy whom your business best serves. You can also have another gateway by ensuring leads answer a series of questions that match your ideal customer profile. Politely turn away those that do not match your criteria.
With this, you are more likely to get leads that you'll enjoy working with and one that you'll have better success with your business offering.
Printed brochures work for my business.
If real-world marketing works for your business, then, by all means, continue doing it. But as mentioned previously, don't be limited in the ways to grow your business.
The idea of marketing, like what you're doing with printed brochures, is to get more people to know that your business exists. But if you limit yourself to just that one medium, then you are closing your doors to other methods that could get you more business.
Most Singaporeans use the Internet as their primary source of information. And though there is undoubtedly a sizable portion of our population that still looks at a brochure, it's a very small demographic – and one that shrinks as the years go.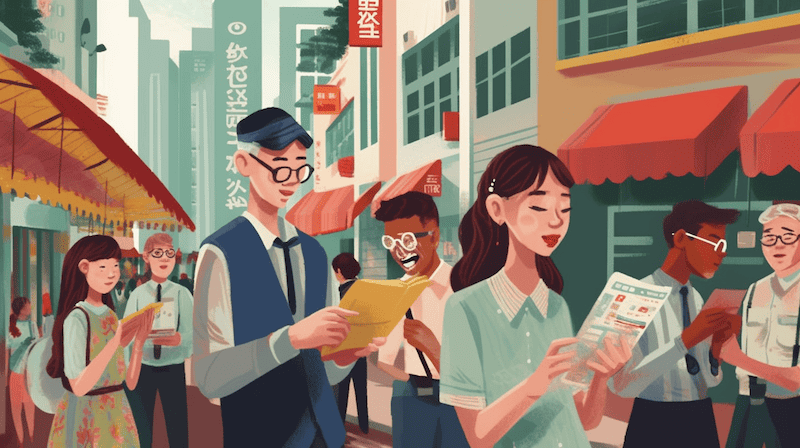 I get leads through Google Ads.
Google Ads is, without a doubt, a great way of getting instant search visibility for your business. But then, it is also a costly advertising method – especially for highly competitive industries. 
Objectively speaking, if you have advertising money, then go with Google Ads. For most small businesses, though, Google Ads might not be a viable long-term solution. Organic traffic from the business website is.
Dominating the search results using SEO and content marketing strategies is more cost-effective than paid advertising. Your business's visibility in search results does not need to depend on your spending cash to stay relevant. These strategies also have a compounding longer-lasting effect if implemented right; more people sharing your content over time makes your website's relevance higher in the eye of search engines.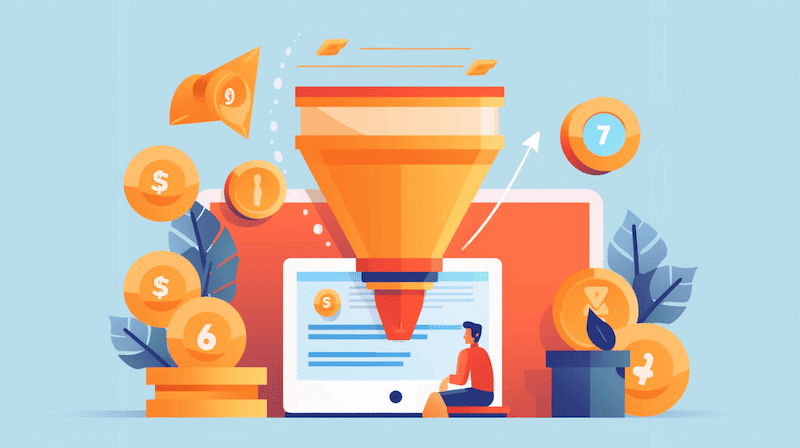 I don't have a budget to build a website.
Building a professional business website does not necessarily require you to spend tons of money.
You can start small and create your website on DIY website platforms like WIX, Squarespace, and Shopify. These platforms usually come with beautiful pre-designed website templates that you can quickly customise with your images and content. The cost is affordable for most small businesses, and you do not need to worry about website hosting or maintaining the websites.
Once you have established your business, then have your website redesigned by professional website designers and hosted elsewhere.
While DIY website platforms are great starting points for the costs, there are downsides for established businesses. Some of which:- 
Branding – a lot of similar websites because they use the same templates
Search Engine Optimisation – to date, these DIY website platforms still tend to be inferior in the SEO department.
Cost – As the need for your business website grows, you'll need to move up the chain to more expensive plans, at which point, it makes more sense to move away. 
Dependency – Although the occurrence of these cases is few, it's still a risk nevertheless. Your business website is at the mercy of these platforms, as they can revoke their service to your business on short notice.
If you do not prefer DIY platforms and budget concerns are your main reason for not having a business website, then get in touch with us and allow us to assess whether we can help you.
My competitors don't have a website either.
If that is the case, then you should be happy about it. And the more reason why you should create a business website immediately.
Competition is an integral part of the business. That is why all of us try to offer a much better product than what our competitors have, right?
If your competitors do not have business websites, then that gives you a huge playing field to exploit. After all, Sun Tzu said: Whoever is first in the field and awaits the coming of the enemy will be fresh for the fight.
If your competitors don't have a business website, it only goes to show that they don't understand how modern business works. Customers would view your business as a safer bet as compared to your competitors.
I run a brick-and-mortar business; I don't need a website.
Think of it this way. Banks undoubtedly belong to the classification of a brick-and-mortar business.
The Development Bank of Singapore is one of the leading banks in Singapore. With their status cemented within the Singapore economy, why do they still have a website to conduct themselves in the digital space?
A website is not just a glorified social media account where you post pictures and content related to your business. It's also a platform from where people will be able to understand what your business is, provide your services online where possible, and most importantly, why should customers choose you over your competitors.
Brick-and-mortar businesses can definitely benefit greatly from having a business website. 
I only serve a local community; I don't need a website.
Similar to the brick-and-mortar business objections. 
Although churches aren't a business, it's an excellent example of an organisation that serves the local community that can benefit from having a website.
Have a website and update it with events, news, and promotions that you run. Keep the local community engaged through your website.
I run my business on social media; I don't need a website.
Running your business on social media is one of the most common objections we hear from small businesses and usually for solopreneurs.
A social media presence is essential to a business these days. However, running your business solely on social media is a recipe for disaster.
There is always news of social media platforms banning or closing a business's social media page abruptly. It can be due to user-reported complaints, suspected illegal activity/promotions against terms and conditions, conflict of interest or sometimes even by mistake.
If you think it's easy to resolve some of these issues and get back to your social media pages, then you're wrong. Facebook, for example, is notorious for their lack of support in these issues. Even if you managed to get help to reinstate your social media page, there'd be a considerable loss of revenue and trust due to your.
With a business website of your own, you set your own rules as long as they are business-friendly and comply with both the search engine and legal regulations.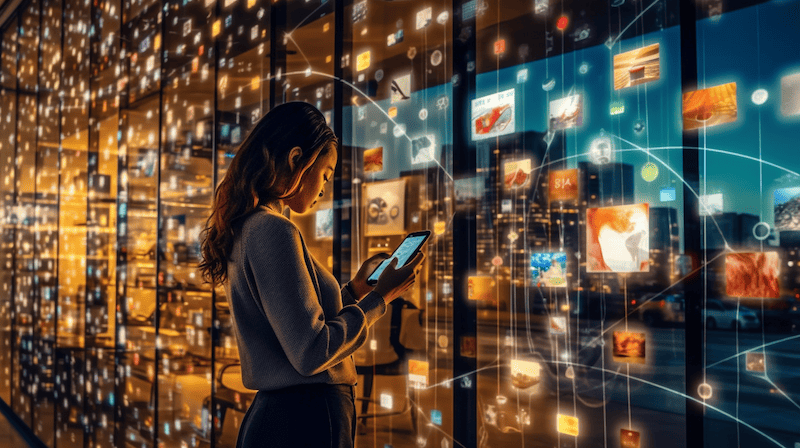 Website agencies have expensive fees.
Well, yes, but there are options.
Website agencies usually have work processes that they would follow to provide the best possible designed website that feeds the client's business need for a long duration. This process can take up considerable time and resources, and hence website agencies' charges are higher. 
If your business is not ready to work with a website agency, do consider freelancers or DIY website platforms, as mentioned above.
Website freelancers can usually build you a beautifully designed website too. But because freelancers are usually a one-person show, they might not always produce the quality of website agencies. This deficiency could be from aspects such as features, SEO, integrations, security, performance, and others.
Benefits of having a quality business website
Be it for B2B or B2C, having a business website is a must – especially for a small business that wants to build a name for itself within its industry.
It gets your business found online.
In Singapore alone, millions of Singaporeans use a mobile phone to search for information or do business online.
Being visible in search engines allows small businesses to connect and get their message across to their target audience quickly – and at a fraction of the cost of traditional advertising mediums.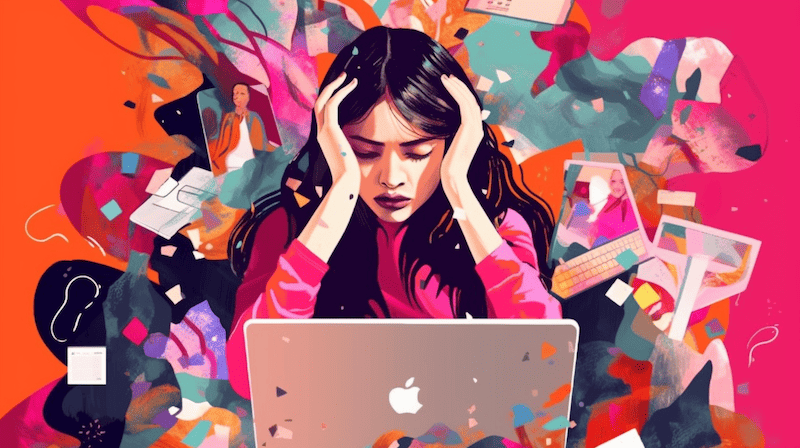 Attends to customers who aren't ready to purchase yet
Not all leads are ready to make a purchase immediately. Most go online to do thorough research on the product, service, or brand that they are interested in. And most can do this extensively over a long period; days, weeks, months or years.
Having a business website with constant new content that potential customers are looking for allows you to position your business as their best option.
Answers customer questions
A typical consumer, regardless if it's in the real world or online, would have questions they like answered before they make their buying decision.
Having a website with customer-oriented content helps customers to arrive at a more informed buying decision faster.
Will this specific product/service resolve whatever problem they currently have? Will they be getting after-sale support if they ask for it? Will the service help their use cases? Those are common pre-sale questions that you can answer using your business website.
Not only will it help prospects make up their minds, but it also is an indirect way of boosting your authority as a legitimate and professional business entity.
Builds trust and authority
Having a functional business website, especially one with informative content backed by an effective search engine optimisation campaign, can significantly affect how prospects perceive your business.
To start with, most serious businesses these days have some online presence – with most investing time and resources in trying to dominate search engine results associated with their industry.
Trust and authority in the e-commerce space are synonymous with search visibility. The more visible your business is, the higher the chances of a sale. And if your product or service can provide value to your customers, people will start talking and recommending it to their contacts.
Once this happens, your trustworthiness as a company increases, which in turn cements your authority and credibility as an industry leader – increasing the potential of future sales.
A business website is a 24-hours sales, marketing, and customer service staff.
For a small business, one huge issue is being able to attend to the needs and concerns of their target market – not to mention being able to dish out marketing content consistently.
Having a fully functional business website can serve as your sales, marketing, and customer service hub.
With the right content, you will be able to convert people, answer their concerns, and boost the reputation of your brand – even while you sleep, and without the need of having a around-the-clock team taking care of it.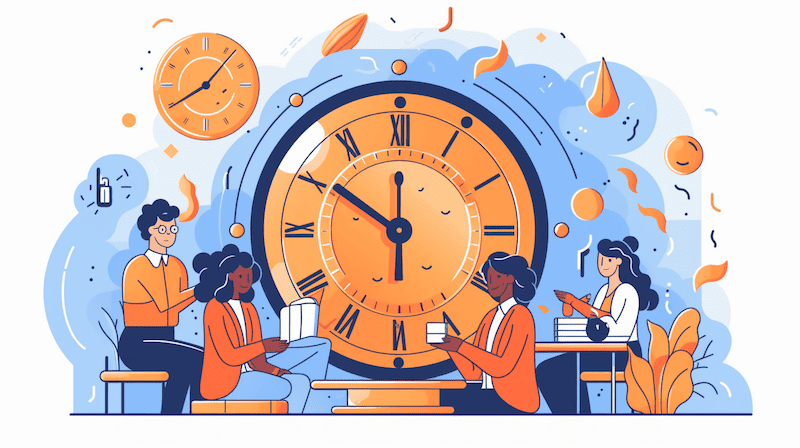 Source of additional revenue
A business website will do more than provide you with online visibility or convert prospects. By using it to increase your brand authority, it can also increase your business connections opening new doors in terms of collaborating with other brands and businesses – which leads to additional sources of income.
Conclusion
As you can see, creating and maintaining a business website is indeed beneficial – especially for small businesses. It gives you the ability to connect with a much wider audience and a fighting chance to claim a more significant piece of the pie within your industry.
If you have been hesitant in creating your business website, we hope the arguments we presented were enough to get you out of your shell. Explore the possibilities of what a well-designed and managed website provides in our other articles.
And if you have further questions or concerns that you want answers to, shoot us an email, and let's talk about it.