Running a successful giveaway contest is the perfect way to build awareness for your brand and the event you're hosting. Here we'll discuss how to plan for your giveaway contest.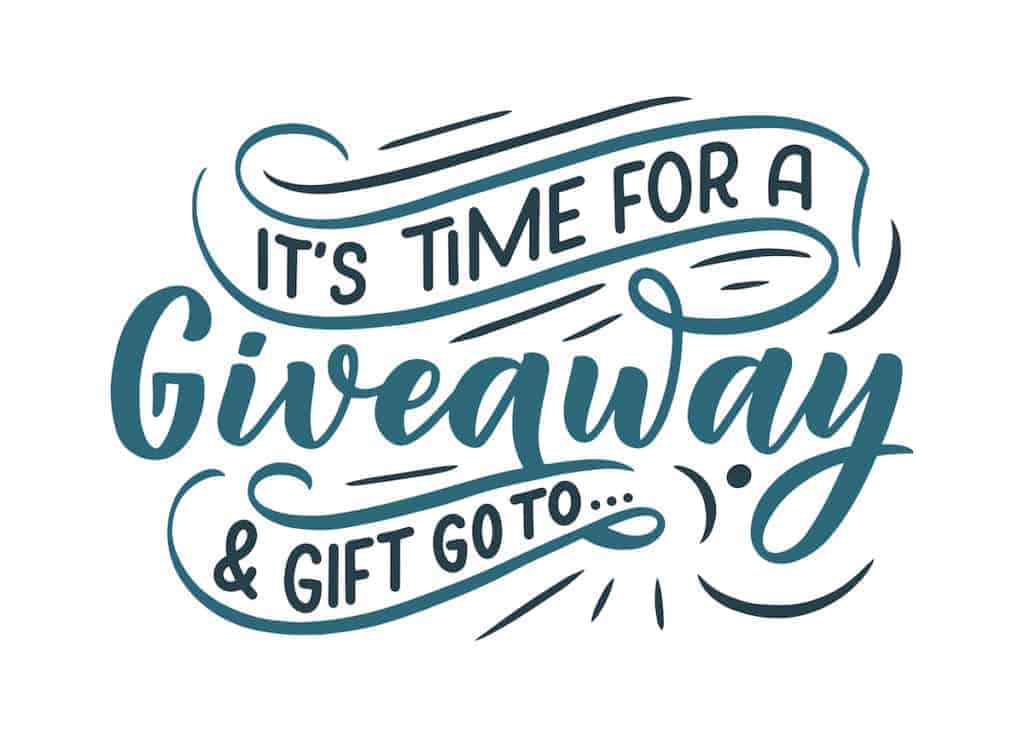 What Makes A Giveaway Contest Successful?
A successful giveaway contest is one that's able to entice targeted audiences to participate and manages to be viral on social media. In other words, people join the contest with the intention of winning while spreading the word on the contest (or the event) far and wide across all social media platforms. Ultimately, when the contest goes viral, it will also bring awareness to the warehouse sale event as well.
To break this down clearly:-
Entice targeted audience with the right prizes to join the contest.
Be viral on social media
Achieve giveaway contest objectives; like promoting the warehouse sale event.
Planning A Successful Warehouse Sale Giveaway Contest In 7 Steps
As you begin planning your warehouse sale giveaway contest, there are a number of aspects you need to consider in order to make it successful. Here are 7 steps you can follow to get the best results out of your giveaway contest.
Know your target audience:
Before you get into your contest's finer details, it is best to start with knowing your target market. Find out what social media platforms they frequent, their main interests, and how they engage on social media. Knowing this will make sure that you are able to keep their attention for the duration of the sale and contest.
Outline contest mechanics
Once you know your audience, you can move to outline the contest mechanics. The mechanics are the actions that participants need to accomplish in order to win the main prize. These mechanics have to be viable for the audience, meaning they can accomplish the tasks set out. Be simple with your requirements, but also engaging. Striking a balance is the key to getting more participants.
At this point, you also need to determine the selection criteria for winners. An example would be to gamify the contest by granting participants 1 point for every person they tag, 2 points for sharing the post, and additional points for the number of comments on their shared post. This makes it easy to tally the totals and choose a winner.
Decide On Enticing Prizes
The biggest draw for people to join your contest is the prizes you have to offer. These prizes should entice your target audience to participate and promote your main products or services. The prize should be something that makes winners feel well rewarded for their efforts so make sure it is worth it in terms of the actions participants need to accomplish.
Plan strategic partnerships
Taking things further, consider collaborating with influential parties on social media. Doing so will help your contest gain traction by word of mouth. You can use their connections to your advantage. Just make sure that those you partner with are in line with your target audience. Moreover, when partnering, always outline the terms and conditions as specifically as possible. This includes permission to use contact information such as their email address and attributes to posts.
Create engaging social media promotion
After having all the steps above complete, you will now need to create eye-catching promotions. These promotions should have a clear call to action to encourage people to participate. In creating the promotional visual, make it clear to your audience what they need to do and what they will win. Also, the visual should not be too wordy. So, only put the essentials, and the details can go in the caption.
Lay out marketing strategy
In order to make your social media promotion successful, you need to have a marketing strategy that aims to gain as much view as possible. In this step, you should lay out the duration of the contest. Keep in mind that it should run long enough for it to spread on social media through working with promoters. Going viral takes about a week and getting enough people to join takes another two. As much as possible, plan the contest duration for at least 2 weeks to a month.
Once people start joining, keep them engaged and assure them their participation is noted. You can do this by sending a confirmation email of their entry outlining the rewards they stand to win. Follow-up this email with a few reminders throughout to keep them engaged and to encourage them to take action. After the contest, thank them for their participation and ask for their opinion on how they would like future giveaway contests to be better for them. While at it, mention that you'll be looking forward to their support at the warehouse sale event.
Monitor engagement
Posting your contest is not the end. Once it is posted, keep your audience engaged. This means liking, following, and commenting on their engagements. Audiences like to see that their voices are heard, so keep consistent with participant engagement. Be ready to answer all questions and reply to those who want to participate.
What NOT To Do For A Giveaway Contest
When conceptualizing a giveaway, there are two main points that you should never do if you want as many people to join as possible.
Don't create unnecessary barriers to entry like requiring purchases or needing real money per entry.
Don't request for unnecessary information from participants such as phone numbers or NRIC numbers. Doing so can turn people off from joining. Besides, there might be a small matter of the Personal Data Protection Act that you might need to be wary of.
Don't create contest mechanics that are too complicated to do. Keep them simple enough that it can be done with a couple of clicks or within a few minutes.
Don't plan out the contest with a short length of time. Give your contest enough time for promoters to get it viral on social media and for participants to complete the mechanics.
What Prizes Should Be Given Away?
The prize you giveaway will largely depend on your target audience and their main points of interest. When deciding on what prizes are best to be given away, always keep your target audience's interests in mind. These prizes do not necessarily have to be expensive, but they should entice people to join and spread the word.
One of the best ideas for prizes is gift cards with high spending limits that winners can use to buy whatever product they want during the sale. This is the perfect choice because it can easily be given to winners via a code. It will not cost as much to ship out if necessary.
You can also consider giving away services like free spa treatment or vacation. This could be reserved for the holiday season when people usually request time off. Also, as you decide on a prize, know the cost and keep it within your budget.
If you are looking into giving away physical prizes, keep in any shipping costs it may incur to send to the winner. These shipping costs should be within your budget and should not require any additional fees or hidden costs for the winners.
To cover all bases, clearly state in the terms and conditions who are eligible to participate; in terms of location, country, state or even age.
Giveaway Contest Mechanics that work most of the time
Great giveaway contests come with clear and easy calls to action that gets your customer base moving! The simpler it is for participants to execute them, the more successful the contest becomes.
Examples of easy tasks are, getting them to like, share, comment on your social media page. If you like them to post about your event on their social media profile, prepare the posts in advance and make it easily shareable with a button. These require just a few clicks to complete the tasks and tend to get the most response from participants.
For tasks that need more than a few clicks like submitting a short creative video or inspiring photo in order to win; be prepared for lower engagements. You can counter this by providing more points to reward them for their effort. Better still, provide sure-win prizes for those that go the extra mile.
Generally, contest mechanics also aim to grow your brand following, so getting them to like your pages on social media pages is a must. To spread the word further, you can add something like "tag two other friends to join the contest". When participants' contact is tagged, they get notified and are more likely to be aware of the shared posts.
Do keep in mind that the more complicated the mechanism is, it also becomes more complicated for you (or your team) to verify the contest entrant's actions to earn points. Some simple actions can be easily tracked by giveaway contest tools but require manual verification. The limitations of giveaway contest tools is usually because the social media platforms forbid them from checking certain users' actions via automated means.
Here is an example:
We are giving away 3 of our BRAND's most popular toys this year; the POPULAR TOY worth $XXXX to 3 winners. All participants would receive a 20% discount to shop at our online store. Here's how you can win a POPULAR TOY:
Like our Facebook page – 10 points
Like our Instagram page – 10 points
Comment on this post on Facebook post and tagging two friends who would love a chance to win – 100 points
Share your personal giveaway referral link. For each of your friends that sign up to this giveaway through your link – 100 points.
Take a 1-minute video explaining your past purchase experience with our BRAND's toys. Upload the video to Instagram and tag us in the description – 500 points
The most inspiring and creative video will have the CHANCE TO WIN a $100 voucher from us!
Giveaway contest starts from 1st Dec 2020 and ends on 14th December 2020.
Main prize winners would be notified on our Twitter page and email on 21st December 2020.
Click here to sign up. We just need your name and email address.
Please read our terms and conditions for eligibility.
Of course, mechanics should be tailored to your goal. So, if you want people to subscribe to a mailing list or watch a video, add that in. If you are looking for more great ideas, check out this link. As mentioned, you will want to clear out any restrictions if necessary or applicable.
Important Design Elements For Giveaway Promotions
In terms of designing your contest page on your website, keep in mind your brand identity. Use elements and designs that complement your products and the upcoming sale. The important thing here is to have all the required information for participants. Outline why you are having the contest, the mechanics, eligibility (if any), duration, prizes, call to action, terms and conditions.
The design needs to strike a great balance between being eye-catching but not too cluttered. These days, minimalist website pages and social media posters tend to grasp attention better than those littered with text and photos. Go for something that pops without being too confusing to understand.
Lastly, all the elements on your page or promotional poster should complement each other. Take the time to find the right colours and fonts. If you have a brand book, make sure to follow it as much as possible. In the end, you are still building your brand identity, and it should always remain consistent.
Few tool recommendations to use run a giveaway contest
Giveaway contest tool
Email marketing
Social media monitoring
Announcement Of Winner And Follow Up
Every contest has at least a winner. Whether it is one or two lucky people or a group, you will want all those who took the time to join to see the final results for transparency. Your brand can build more credibility by having winners post their winnings on social media and tagging your brand. But announcing the contest winner does not mean it is over for your brand promotion.
Once the winner is announced, follow up with your new followers by engaging them further. The contest should support your business and not be an end-game. Meaning, once you get the attention you want, keep it there by posting more engaging stories or posts.
One way to engage after the contest is to have those who participated share any funny moments that happened while making their entry. Not only will you see behind the scenes scenarios, but it is also a great way for you and your followers to comment and take this a step further in the right direction.
Also, take the opportunity to survey the participants on how you can improve for future giveaway contests.
Achieving Brand Goals
We mentioned above that a giveaway contest should be in-line with your brand's goals. These goals are the points you want to meet in creating the contest. Growing your customer base and getting more people to like and follow your pages are just one thing. You should also measure the engagement your promotion had and how people responded to it.
Brand goals vary depending on the products or services you provide, so keep in mind that planning out contests and giveaway ideas requires some thought. Always do your research regarding your target audience. Find the right type of contest that will engage them most.
The best practices we listed above can be used as a general guideline in planning things out, but you should also find unique calls to action that really get people excited about what you have to offer. After all, getting new customers to trust your brand means giving them reasons to buy your product or service.